Why you should attend?
Understand your ESG rating for the FTSE/JSE Responsible Investment Index; your ESG performance history and options for potentially improving your performance. 
What you will learn
How the Index assessment process works?
Your ESG rating in relation to the FTSE/JSE Responsible Investment Index
Trend Analysis of your historical performance within the Index based on the themes and pillars of the FTSE ESG Model 
Model as depicted below: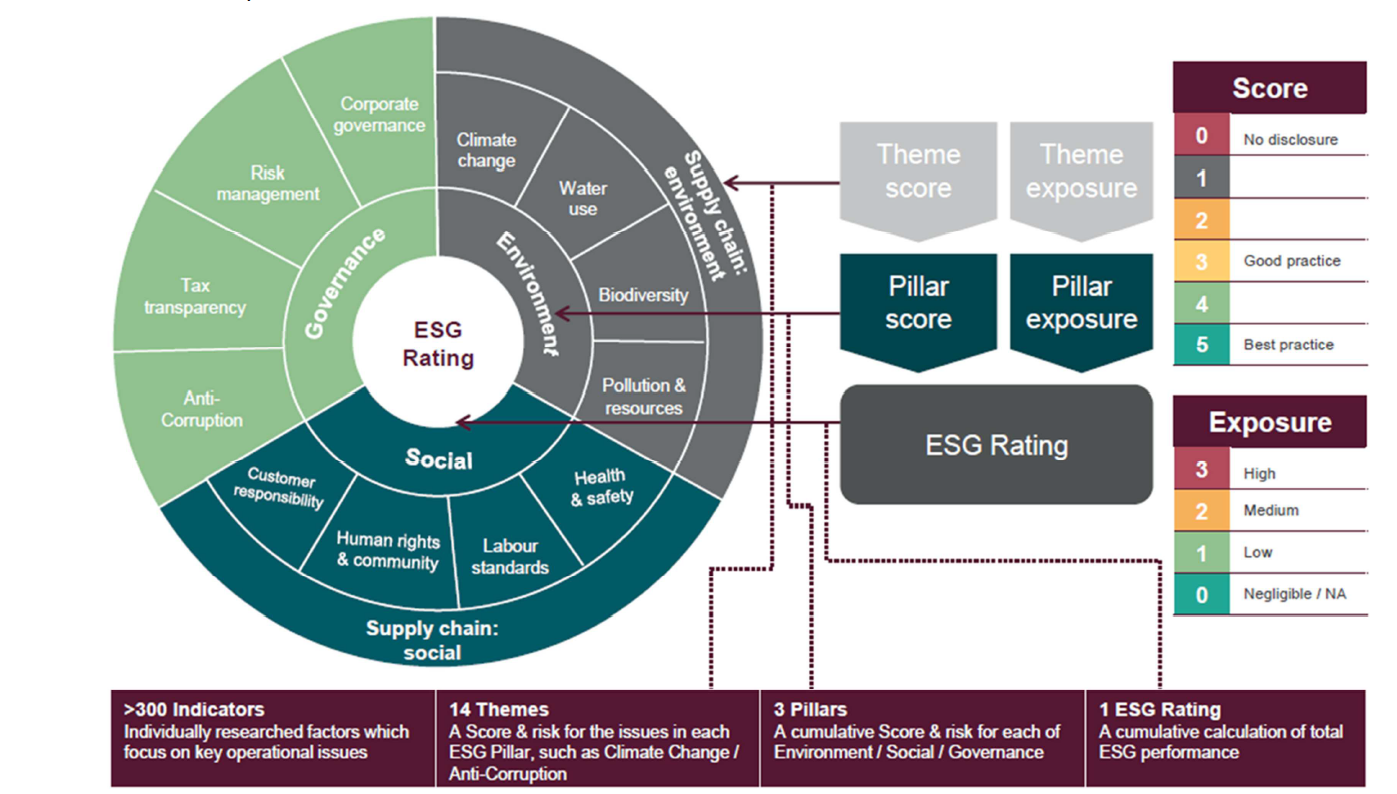 Who should attend?
Board
Sustainability Department 
Company Secretary
Investor Relations Teams
Governance Departments 
Social and Ethics Committees
Dates and Times: 2 hour tailored session
Cost:  R15, 000.00 per session excl VAT 
CPD certificates will be issued for the attendance at the event.                                      
To register or for more information, contact Company services at [email protected]​.
Non-Endorsement
By using a service provider to offer the courses, the JSE does not directly or indirectly endorse any product or service provided, or to be provided by the service provider.