JSE Clearing and Settlement performs a similar role to that of a clearing house in providing settlement assurance for the JSE's Equities Market.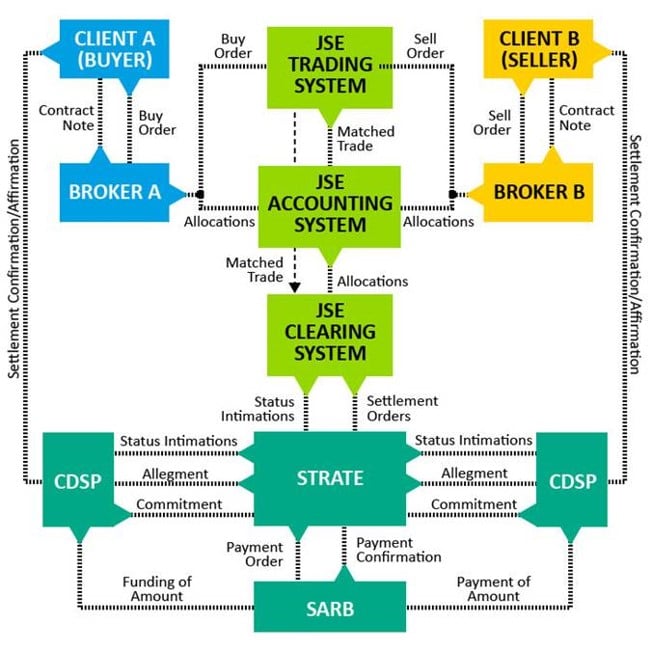 The functions of the JSE Clearing and Settlement division - Cash Equities Market:
Monitoring settlement to ensure settlement takes place as per the JSE Rules and directives for the Equities Market.

Performing securities and money lending and borrowing as lender of last resort.

Rolling of settlements.

Fails trade management procedures

Rolling of trades

Failed Trades

Compensation

Inward listings for equities reporting

Black Economic Empowerment (BEE) reporting
Equity Market Services
The Equity Market Services team is responsible for the management of the back office system Broker Dealer Accounting (BDA) used by Equity Members.