Johannesburg, 13 December 2022: Integrated mobility solutions provider, Zeda Limited, listed its shares today on the main board of the Johannesburg Stock Exchange (JSE), giving investors an opportunity to add to their portfolios a company at the forefront of mobility in Southern Africa.
Zeda, which has long-term license agreements to operate the leading car rental brands Avis and Budget, listed on the JSE as the only company providing tailored short-, medium- and long-term car rental and vehicle fleet leasing services from within one service provider.  
Barloworld unbundled Zeda as part of its strategy to create a business-to-business operating model focused on Industrial Equipment and Services and Consumer Industries. As a listed standalone business, Zeda will benefit from having its own dedicated executive management team and board of directors, who will oversee the company's growth and expansion.
"Today is an important day in the evolution of not only our company but the future of mobility for the region. We have come full circle as we come back to the JSE as Africa's largest and only integrated mobility solutions provider," says Ramasela Ganda, CEO of Zeda Limited.
"Our 55 years of operating have seen us navigate various trends in the operating environment. As a standalone business, we will be more agile in continuing to anticipate and respond to these trends including the current positive changes that we are seeing in mobility and more specifically the changes we are seeing in customer behaviour. Our Avis Budget product proposition is one that is well positioned to leverage these opportunities and drive greater adoption of the usership economy."
Zeda has a presence in 11 African markets including Botswana, Ghana, Lesotho, Mozambique, Namibia, Zambia, and South Africa, its home market.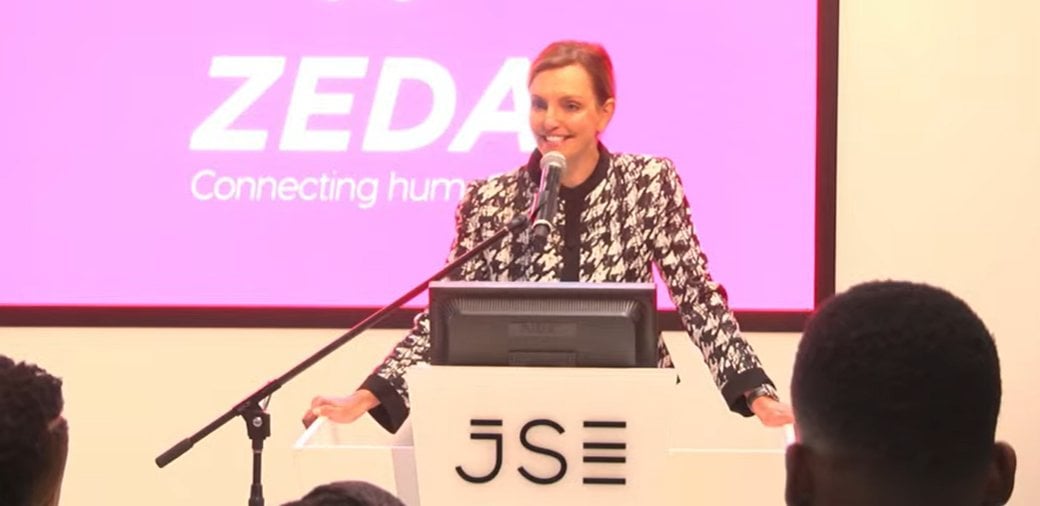 After the JSE introduced a raft of amendments to its listing regulations to cut red tape and improve efficiency, the bourse has seen a significant increase in the number of issuers that have listed securities such as equities, Exchange Traded Funds (ETFs), and sustainability bonds. 
The amendments have also allowed issuers to list and trade new securities including Actively Managed Certificates (AMCs) and Actively Managed Exchange Traded Funds (AMETFs), which were previously not available on the JSE.
Valdene Reddy, the JSE's Director of Capital Markets, says she is delighted by the listing of Zeda, which will give South African investors exposure to a company with strong growth potential. 
"This year the JSE has seen growth in listings, not just listings of companies, but also the issuance of a wide range of securities including bonds and ETFs. As we close 2022, we are confident that the JSE will continue to attract new issuers next year as companies bolster their efforts to raise capital to finance their growth," explains Reddy.
Zeda's listing has increased the number of listed companies on the bourse to 305 with an overall market capitalisation of over R21.84 trillion.
It is anticipated that following the listing of Zeda, about 58.42% of the company's shares will be held by public shareholders. The company issued 189,6 million shares when it listed.
In its maiden Annual Financial Results, Zeda said it employs over 1,700 people, and its fleet management and leasing business manages just over 250,000 vehicles. For the year ended 30 September 2022, the company increased its revenue by 6.6% to R8,1bn, of which 65% was generated from annuity contracts, protecting the company against cyclicality. Overall fleet utilisation was 79% and the return on equity was 32.7%.
ENDS
ABOUT THE JSE
The Johannesburg Stock Exchange (JSE) has a well-established history of operating as a marketplace for trading financial products. It is a pioneering, globally connected exchange group that enables inclusive economic growth through trusted, world-class, socially responsible products, and services for the investor of the future. It offers secure and efficient primary and secondary capital markets across a diverse range of securities, spanning equities, derivatives, and debt markets. It prides itself as being the market of choice for local and international investors looking to gain exposure to leading capital markets on the African continent.
The JSE is currently ranked in the Top 20 largest stock exchanges in the world by market capitalisation, and is the largest stock exchange in Africa, having been in operation for 135 years. As a leading global exchange, the JSE co-creates unlocks value & makes real connections happen.
The JSE takes your privacy seriously in accordance with the POPI Act. We endeavour to only send you relevant information that we think will be of interest to you and the media title you work at. No action is required if you are happy to continue receiving JSE news and information. Should you change your mind at any time in the future, please do let us know. If you do not wish to receive JSE news and information, please respond to this email and we will remove you from future distributions.
JSE general enquiries:

Email: [email protected]

Tel: 011 520 7000

JSE media contact:

Paballo Makhetha

Communication Specialist

Tel: 011 520 7331

Mobile: 066 261 7405

Email: [email protected]