JSE Venues & Facilities for Hire
At the heart of Africa's richest square mile in Sandton, Johannesburg, the JSE offers a range of venues, equipment and facilities for hire, with safe and convenient parking.
There's also a media hub from where SABC and Power FM broadcast, so if you're hosting results presentations it's just a few steps to the studio for an interview, while guests watch simultaneously on the video wall in the JSE reception area.
Our JSE events team will help you with your arrangements whether your function is a launch, company results presentation, staff or industry seminar. Once you fill in a booking enquiry form and your event is confirmed, you'll be allocated an Event Officer who will be your point of contact through the planning stages until the day of your function.
VIEW JOHNANNESBURG VENUESBOOK VENUEVIEW VIRTUAL EVENTSBOOK EVENT
The JSE offers a choice between three main venue areas:
The Auditorium Venue - with cameras & AV facilities to stream or broadcast your function
JSE Johannesburg Atrium, Entertainment & Reception​ - ideal for seminars, training and banquets and adjacent to the above areas and ideal for large groups of guests
Equipment and facilities packages offer a choice of technical solutions, with catering and décor services available through preferred suppliers.
Please refer to our venue & facilities terms and conditions, JSE Event Resource Guide and FAQ section for additional information, or browse through our venue gallery to get an idea of what's possible and what the various venues look like.
Market Open Events
The JSE extends our clients the privilege of symbolically opening the market to celebrate company milestones such as:
New product lines
Long listings
An excellent financial year
This is done in front of our wall board where the market open is counted down and marked by the sounding of the kudu horn.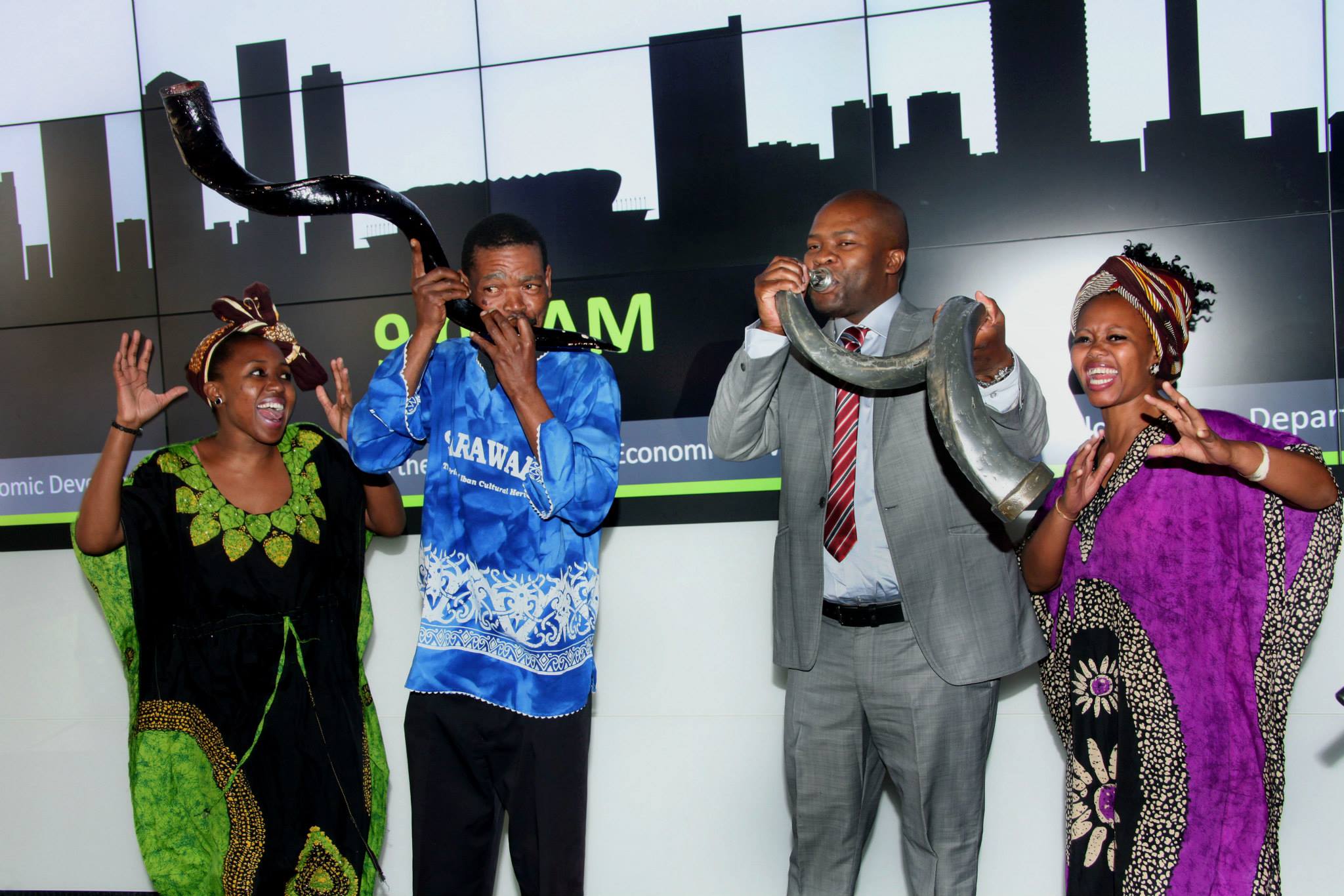 In honour of your occasion, The JSE offers the following media engagement opportunities:
A photographer on site on the day of your event. A photograph will be shared on the JSE's social media platforms commemorating this event;
Filming of the event proceedings and uploading of the video onto The JSE YouTube channel plus a share of the link on the JSE website. A link will also be provided for you to share for marketing purposes;
Depending on your preferences, notification of your event could be sent to the JSE's extensive media database, inviting journalists to attend
On the day of the event, the JSE will distribute a media release to commemorate the event if you so wish. You (the company) will be responsible for providing the JSE with information for the compilation of the release.
The JSE will notify its media tenants which include SABC and Power FM about the event.
Please be advised that the JSE cannot guarantee media interviews or media coverage as media coverage is determined by the independent media houses.
Premier Group listing at our JSE venue in Sandton, Johannesburg.